We held our Student Council speeches today. The students were well-prepared and gave great speeches. The final results of the vote will be announced tomorrow.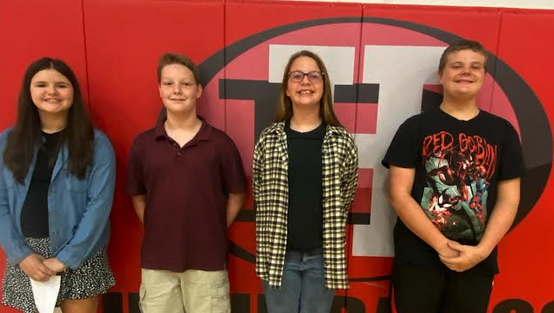 Jr. High Picture Day is Thursday, August 24th at 8:00 AM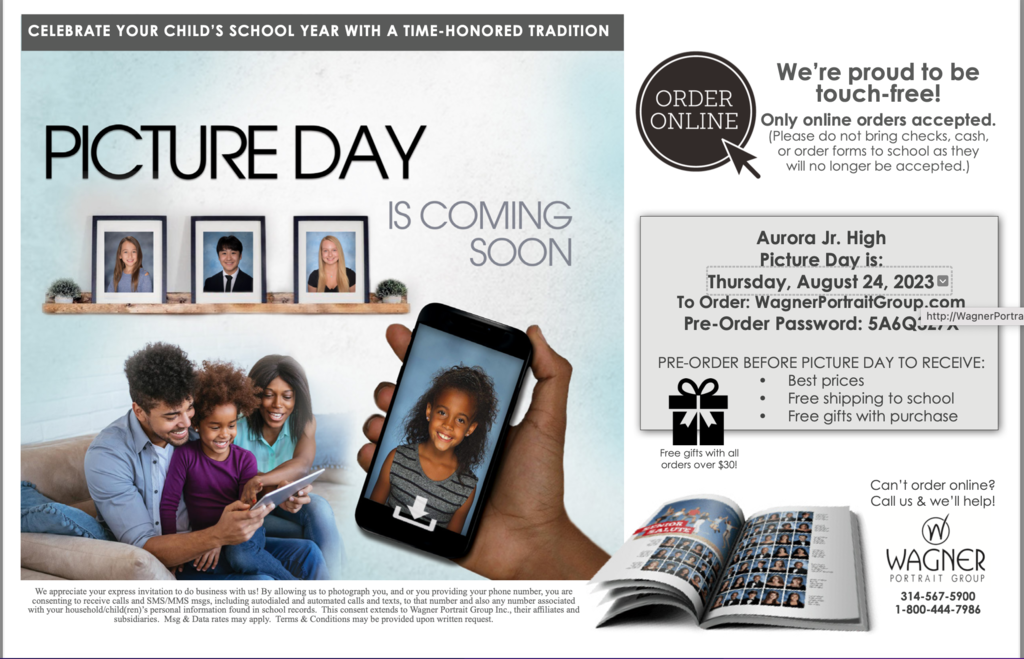 Please join us in welcoming Mrs. Haley Adams to the Aurora School District.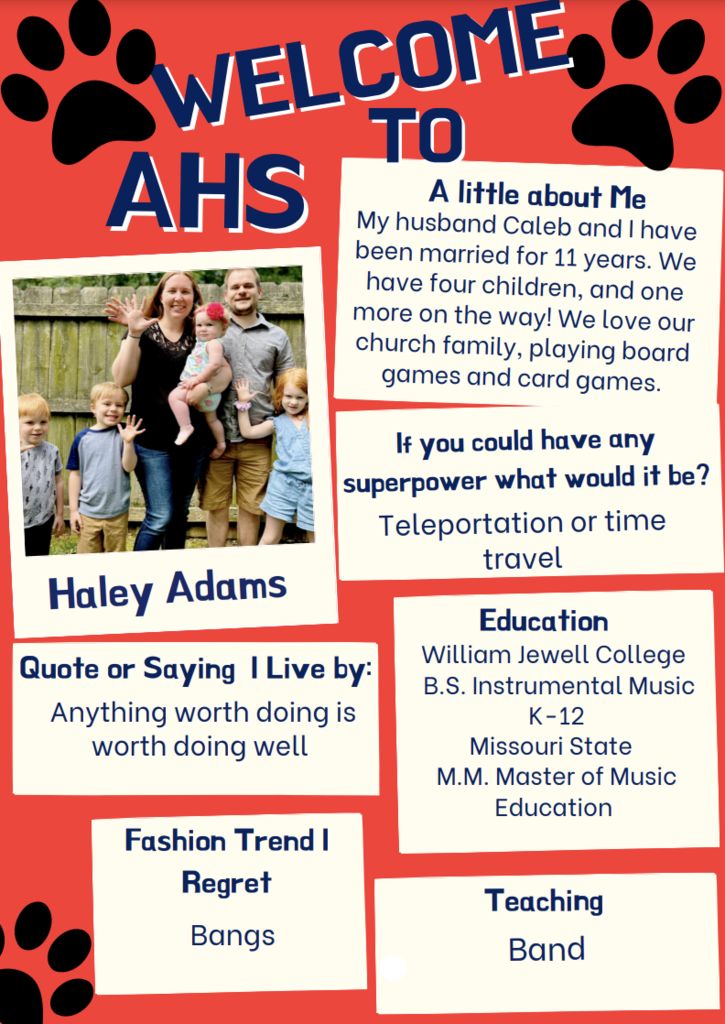 Don't miss out on this great opportunity.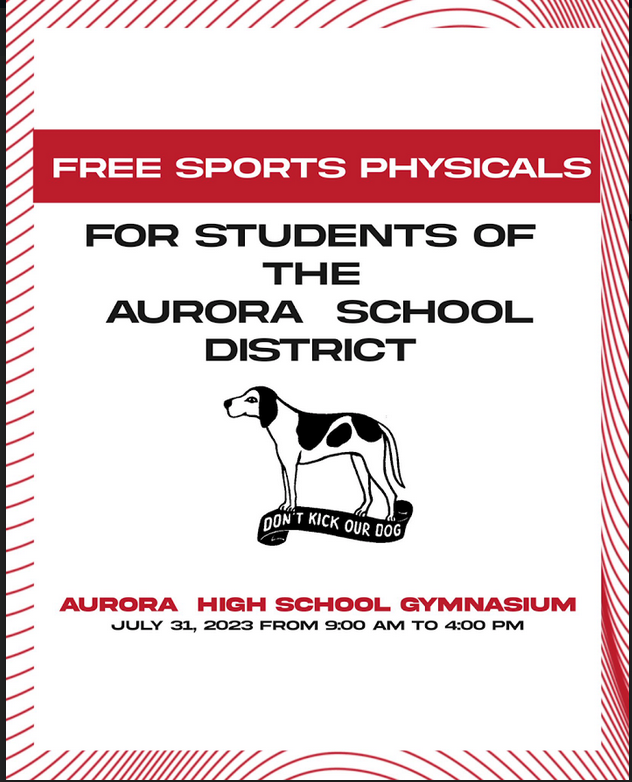 Aurora JH FBLA members: Bailey Kehner, Garrett Rysted, Audrey Rook, Gracie Delcour, and Kaity Herell traveled to Atlanta, GA this week to compete in the National Competition. Congratulation to Gracie Delcour who finished 9th in her event. Day 1 consisted of leadership workshops, attending the opening ceremony as well as a visit to the Coca-Cola factory where members tasted Coke flavors from all over the world. Day 2 consisted of the members competing in their events and an evening at the Atlanta Aquarium. On Day 3 members visited the Student Leader Expo Center and attended the FBLA Block party in Centennial Olympic Park. Our members represented the city of Aurora and the state of Missouri very well. We are proud of their representation and accomplishments.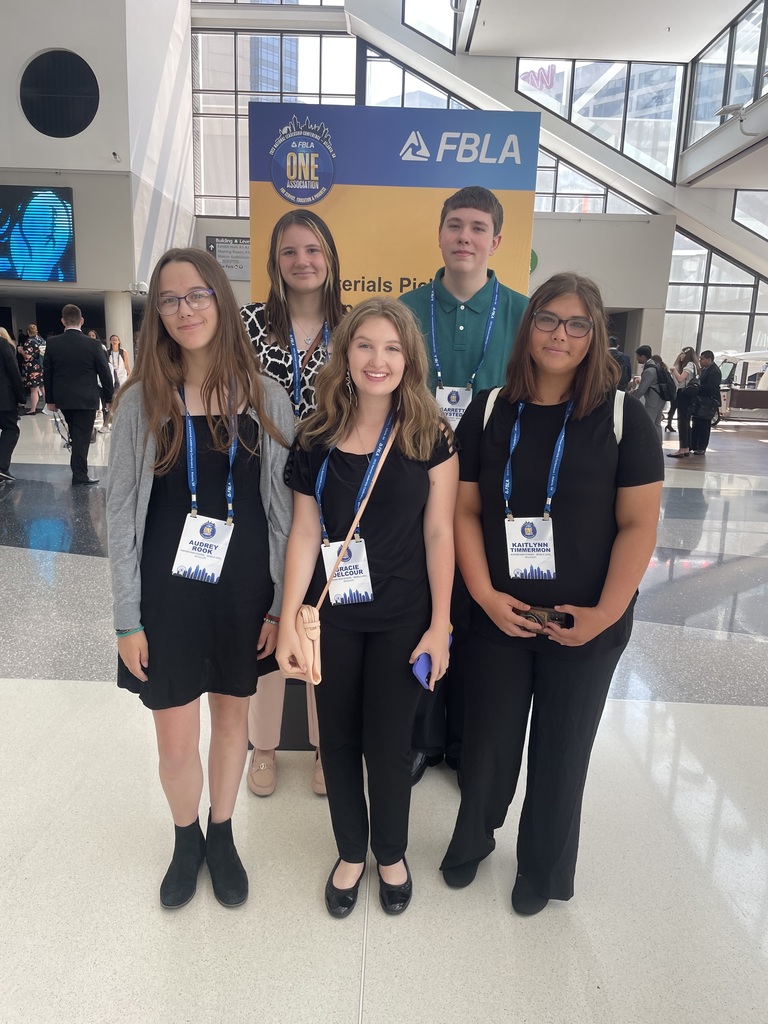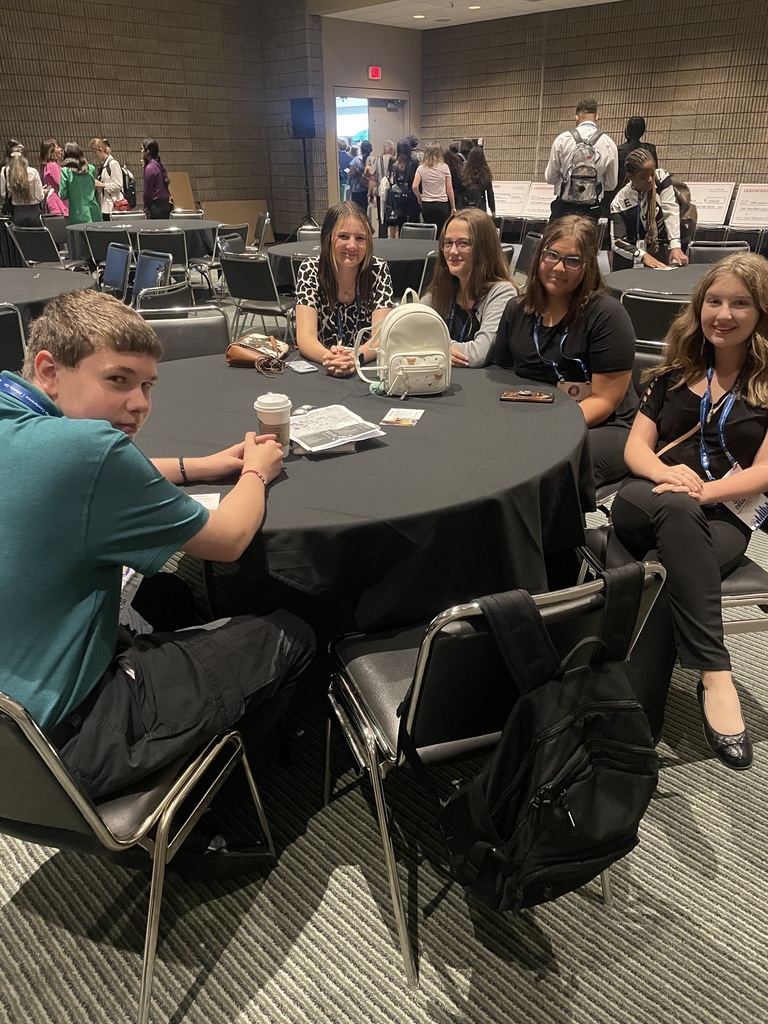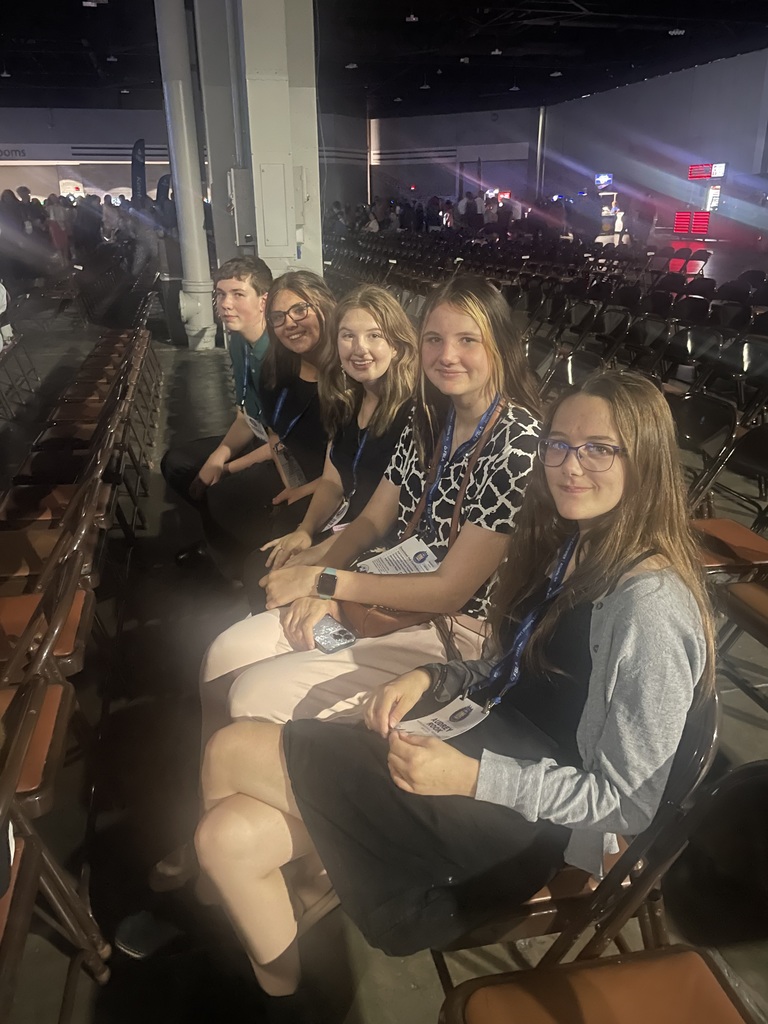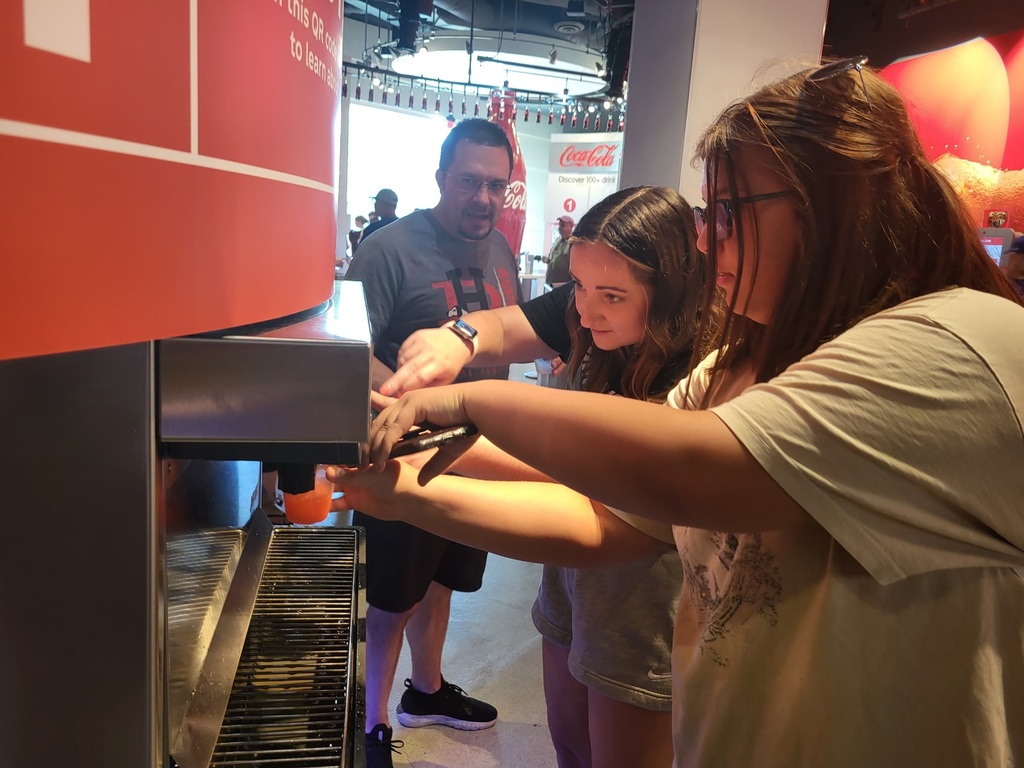 Information regarding the upcoming JH/HS Wrestling Camp.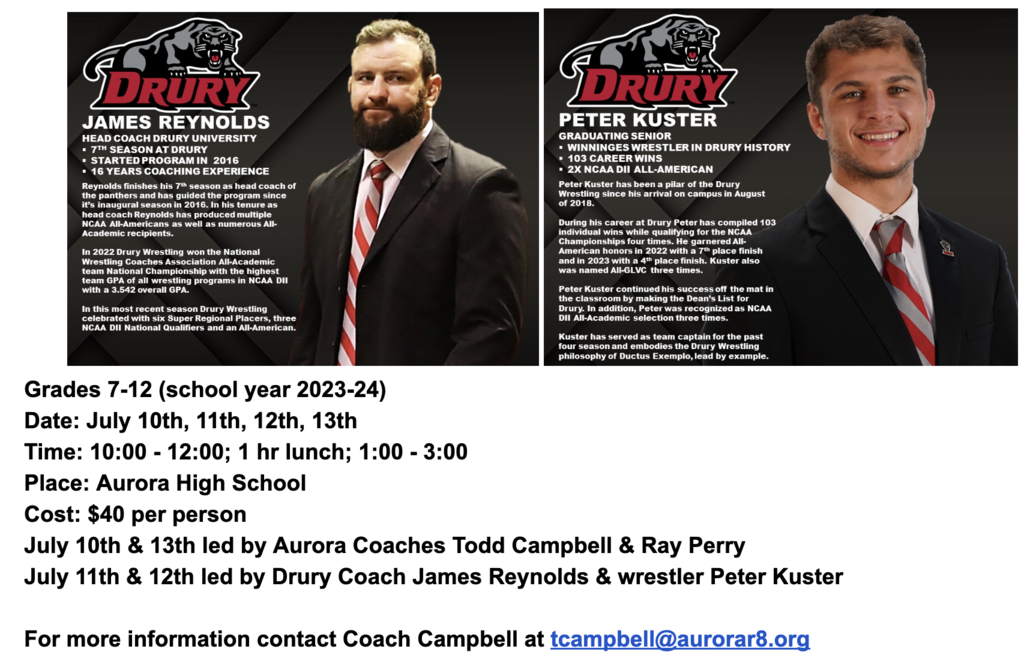 The 2023 Preschool-8th Grade Yearbooks are finally here! Yearbooks may be purchased at the building offices of Pate Early Childhood Center, Robinson School, or Aurora Junior High. The books are $20 each while supplies last. Pre-ordered yearbooks may be picked up at the building office of your child's 2022-23 school.

​Aurora Police Department personnel requested that both Robinson School and the High School do a lockdown this morning due to their work in apprehending a suspect in a neighborhood close to the schools. Contrary to reports, there was not an incident inside either facility. The APD just wanted to make sure that all students and school personnel were safe inside the buildings. Thanks to the APD for always thinking about the safety of students and staff at Aurora R-VIII.

Aurora R-VIII students and staff will not be in session tomorrow, Thursday, February 2, 2023. While the sun helped with the well-traveled roads, the country portions are still hard packed/extremely slick and those that have melted a little will refreeze into significant ruts for tomorrow. This will slow down routes and could cause issues resulting in accidents during the morning hours. Tomorrow will NOT be an AMI Day. Please save your AMI Day 5 packet for a later date. The first scheduled snow make-up day on the Board-approved calendar is Friday, February 10, 2023. Students and staff will be making up this day on the 10th.

​Due to the continued ice pack on country/secondary roads and the additional weather received this afternoon, there will be no school for Aurora students and staff tomorrow, Wednesday, February 1, 2023. This will be AMI Day 4. Thank you.

No school tomorrow, Tuesday, January 31, 2023 for Aurora students and staff due to the inclement weather. It will be AMI Day 3. Thank you.

AURORA JR HIGH SCHOOL Picture Day Is: Thursday, August 25, 2022 Wagner Portrait Group will be photographing students for portrait packages & school records. ONLY ONLINE ORDERS WILL BE ACCEPTED. (Please do not bring checks, cash, or order forms to school as they will no longer be accepted.) Use the link below to order.
https://bit.ly/3vjGG6u
or
www.WagnerPortraitGroup.com
Online Pre-Order Password: 8D4Z5S9W Can't order online or have other questions? We are happy to help! 314-567-5900

Parents & Guardians should have received letters for specific students who are non-compliant with the immunizations in the mail. Please provide the updated shot records to the school. Remember the shot clinic and free physicals will take place at Aurora High School on Monday, August 8, 2022. Immunizations are from 9 am to 2 pm and physicals are from 9 am to 4 pm. Call Nurse Stone at the JH School if you have any questions at 417-678-3630.

Jr. High Football meeting update: Location Change!! If your student-athlete is participating in JH football this fall, please plan on attending our parent meeting on 6/21 @ 5:30pm. The meeting will be held in the High School Library/Media Center.

Attention Parents, If your student-athlete is participating in JH football this fall, please plan on attending our parent meeting on 6/21 @ 5:30pm. The meeting will be held in the junior high cafeteria.

Tennis off season starts on Tuesday June 7th from 4:00-5:00 at the Aurora high school courts. It will be every Tuesday and Thursday in June and is for girls and boys 7th grade and up
Congratulations to the May Students of the Month 7th Grade- Isabella Rinker 8th Grade- Ellie Willcock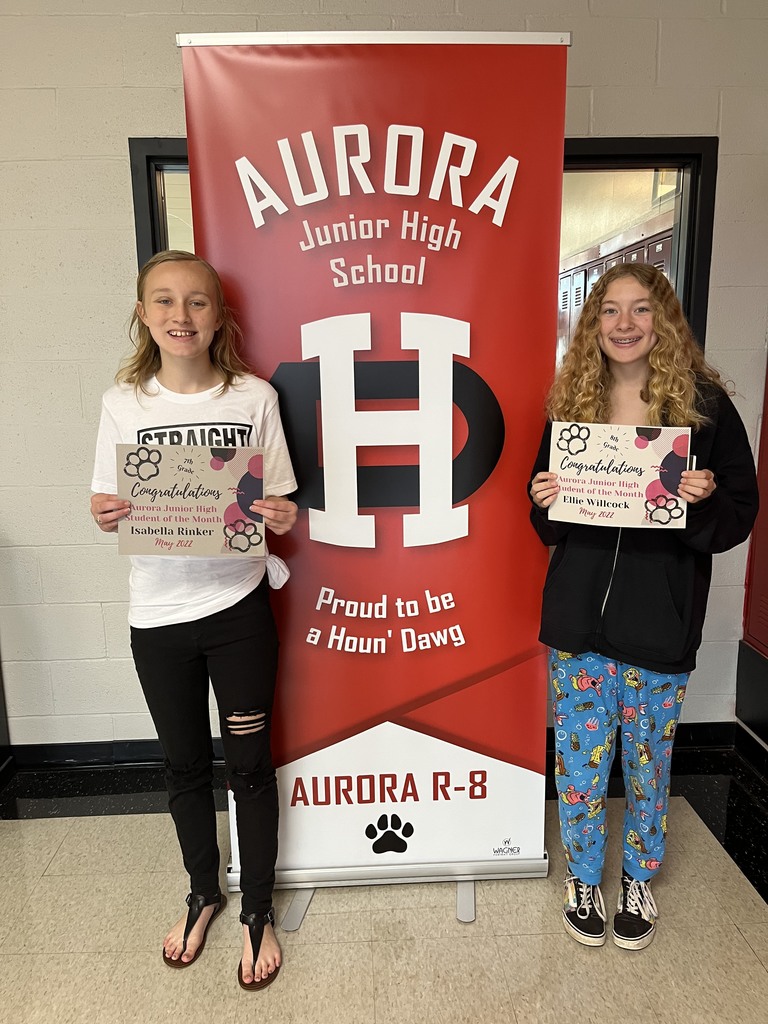 Over the past two weeks, students have worked on a Civil War Era Project Based Learning Unit. Student projects and displays will be open for viewing from 5:00-7:00 p.m. Wednesday, May 25th, at the Armory Gym, located east of the junior high.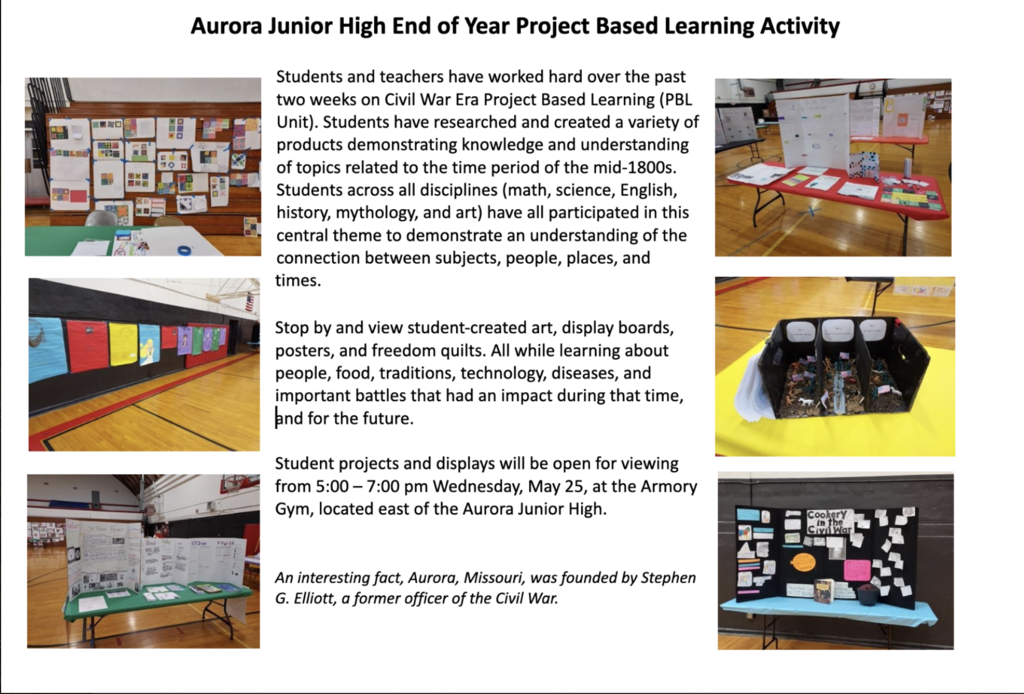 All current 7th-grade students, who will be entering 8th grade, are required to have the Meningococcal (MCV4) and the Tdap immunizations before the start of the upcoming (2022-2023) school year. The Lawrence County Health Department (LCHD) will be at the Aurora Junior High, on May 17th, 2022, at 7:30 am, to provide immunizations, at the parent's request, for current 7th-grade students. If your child requires either of the immunizations listed above, you are encouraged to take advantage of this opportunity. Please contact Mrs. Peggy Stone at the Aurora Junior High School, at 417-678-3630, for more information about the service provided by the Lawrence County Health Department.

Thursday, May 5, 2022 STATE MAP TESTING 8th-grade students were scheduled to take a session of the state MAP test this morning. Due to the delays and complexities created by the flash flooding within and around the community, the testing will be rescheduled for a future date. AFTER SCHOOL TUTORING Tutoring for Thursday, May 5, 2022, will be canceled. Regular bus routes will run daily afternoon routes. All after-school tutoring will be canceled for this evening.