JH Houn' Dawgs!! Enjoy your three day weekend!! Go Dawgs!
Parents! You should be receiving an email shortly from Securly Home. Your student was given a letter to take home to give you about this service today. We'll be posting more information soon!
Congratulations to the students who auditioned for the All-District Honor Band this past Friday and made the band! We had fourteen students make it, including taking 4-1st chair spots! Go Houn' Dawgs!
JH Boys 8th-grade Basketball game location has CHANGED for tonight! They will play @ the HS Gymnasium at 5:30pm. 7th-grade boys will still play at Pate at 5:30p.

Archery Fundraiser $1 Items: 7 Popcorn Buckets Slim Jim Bouquet 50 cent Items: 5 Soda Bouquets Rice Crispy Treat Bucket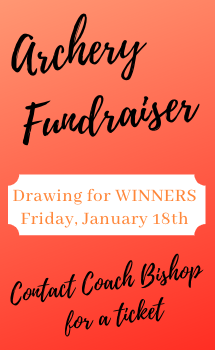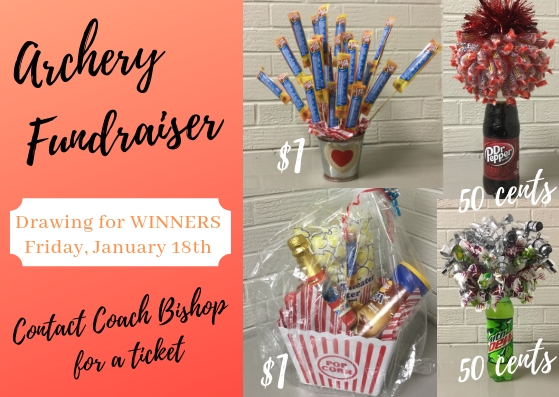 JH Houn' Dawgs! Tutoring will begin Monday, January 14th. See you there!
JH Houn' Dawg parents - students will be leaving their iPads at school for the next few days, so please encourage them to bring their chargers to school!
JH Students - Please bring your iPad chargers to school tomorrow!
The new year is here and we're ready to go!! We're excited to see you tomorrow!
The winter session of NWEA testing starts tomorrow. Please get plenty of rest, bring your CHARGED iPad, earbuds, and be prepared to do YOUR BEST! GO HOUN' DAWGS!!
WINTER BAND CONCERT - 6th Grd, JH & HS Bands - Sunday, December 9th from 2-3pm @ HS Gymnasium. Soup/Baked Potato/Chili from 12:30-2pm. HS Jazz Band @ 1pm. We hope to see you there! Go HOUN' DAWGS!
JH parents! The weather should be much better this weekend than originally predicted. Due to scheduling conflicts for many parents with the change of date, the WINTER BAND CONCERT has been moved BACK TO THIS SUNDAY, DECEMBER 9TH, 2PM. So sorry for any confusion this caused!
The JH basketball tournament games are on for tomorrow!
JH Parents - your student will be taking the NWEA Benchmark test on Monday and Tuesday (Dec 10 & 11). Please help them remember to CHARGE their iPad, bring earbuds and a book or something to work on if they get finished early. Thank you for your support! GO HOUN' DAWGS!
Calling all JH boys (and parents!) interested in playing basketball this year! Coach Rook will have an informational meeting AFTER the girls BB game (around 7p) on Tuesday, Nov 27th. See you there!
The Junior High Girls basketball games for tonight have been postponed. NO GAME TONIGHT due to weather.
Good morning! School IS IN SESSION today and the Veteran's Day Assembly will be at 10am.
JH Houn' Dawg Patrons - Monday, November 12th @ 10am will be the 20th Annual JH Veteran's Day Assembly. All are invited!!
JH Lady Houn Dawg Basketball parents - Saturday, November 17th the girls will have the opportunity to attend the Missouri State Women's BB game! Free! Please ask Coach Wood for more info!
Heads up! Friday, November 9th JH Girls Basketball time HAS BEEN CHANGED TO 4PM. Coach Cook's girls play at Pate & Coach Wood's girls play at JH.