Friday morning, Dec. 13th - $1 Hot Chocolate @ JH Concession Stand - All proceeds will support Hope for the Holidays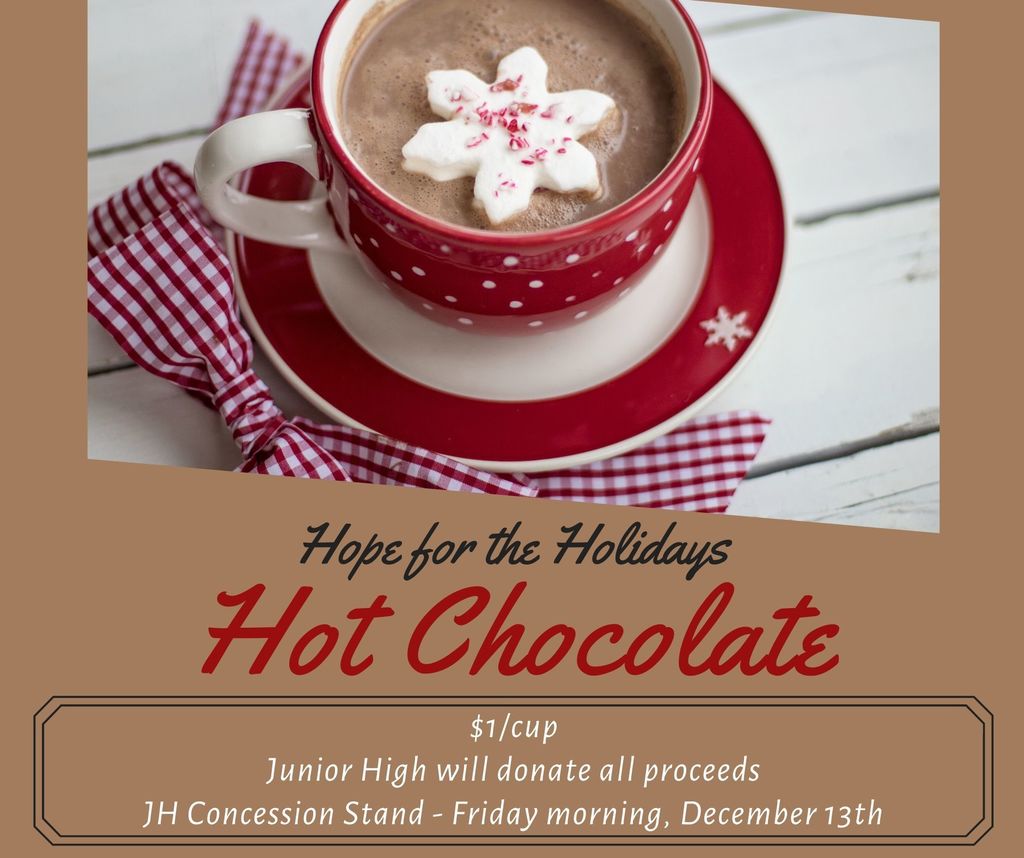 HS & JH Choir Christmas Concert, Thursday, December 5th @ 7:30 @ the High School Gym - Free admission - We would love to have you!

There will be no Jr. High Girls Basketball game vs. Monett this evening (11/12). A make-up day has not been set yet.

8th grade boys basketball morning practice, scheduled for Tuesday, November 12, at 6:00 am has been cancelled. The next practice for 8th grade boys basketball will be Thursday after school.

All after school activities for Monday, November, 11, 2019 are cancelled - tutoring and clubs, boys and girls basketball practice, and the JR High Girls Basketball game. The Jr. High Girls Basketball game schedule for tonight has been rescheduled for tomorrow at the same time.

Tutoring for Monday, November 11, is canceled due to weather forecast.

7th and 8th grade students will begin the "Choosing the Best Life" abstinence-centered unit in Health / PE next week. Students received a parent information letter yesterday. A digital copy of the information can be seen on the aurorar8.org junior high website on the document page. If you have additional questions, please contact the school (417) 678-3630. If you wish for your child to NOT participate in the unit, please follow the directions in the document.

AJHS Winter Wear Drive (Oct. 31 - Nov. 20): Bring in hats, coats, gloves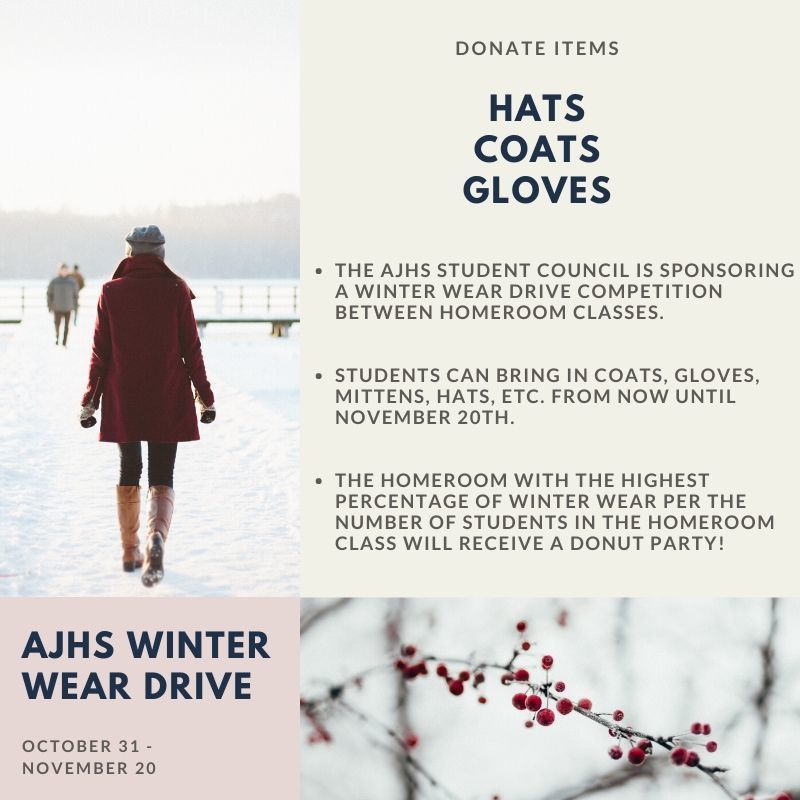 Red Ribbon Week October 28th - November 1st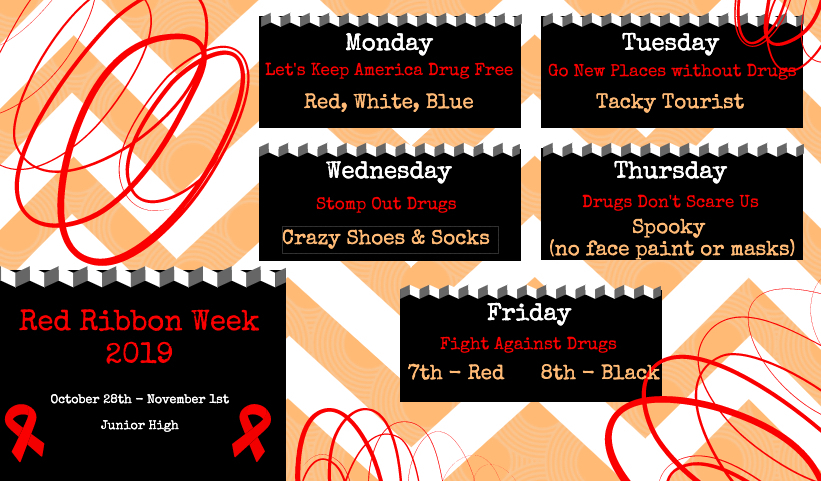 This is a reminder that Junior High Parent Teacher Conferences will be Monday (Oct. 14) and Tuesday (Oct. 15) from 3:30pm - 6:30pm. Please enter through A-1 or A-10.

The Junior High Football game against Reeds Springs for tonight, Thursday 10/10, has been cancelled. The game is rescheduled for Tuesday, October, 29th.

Tonight's (10/10) Jr. High Football game vs. Reeds Spring has been cancelled. The make-up game will be played on Tuesday, October 29th. The 7th grade will kick off at 5:30.

7th and 8th grade girls basketball tryouts will be next Monday and Tuesday. October 14th and 15th from 6:00-7:40 am at the Junior High before school. If your student plans to try out they need to have a physical turned in before they can participate. You can get the physical packet from the Junior High office.

Mark your calendar! Junior High - Fall Parent-Teacher Conference - October 14 & 15 3:30-6:30pm

The AJHS Student Council is starting a can food drive from now until October 21st. The homeroom class with the largest percentage of cans will earn a pizza party to celebrate.

AJHS Kickball Tournament and Karaoke, October 22. $2 admission for students to participate or spectate. Concessions will be available. The funds raised will support additional AJHS Student Council Projects.

Homecoming Spirit Week Sept. 30 - Oct. 4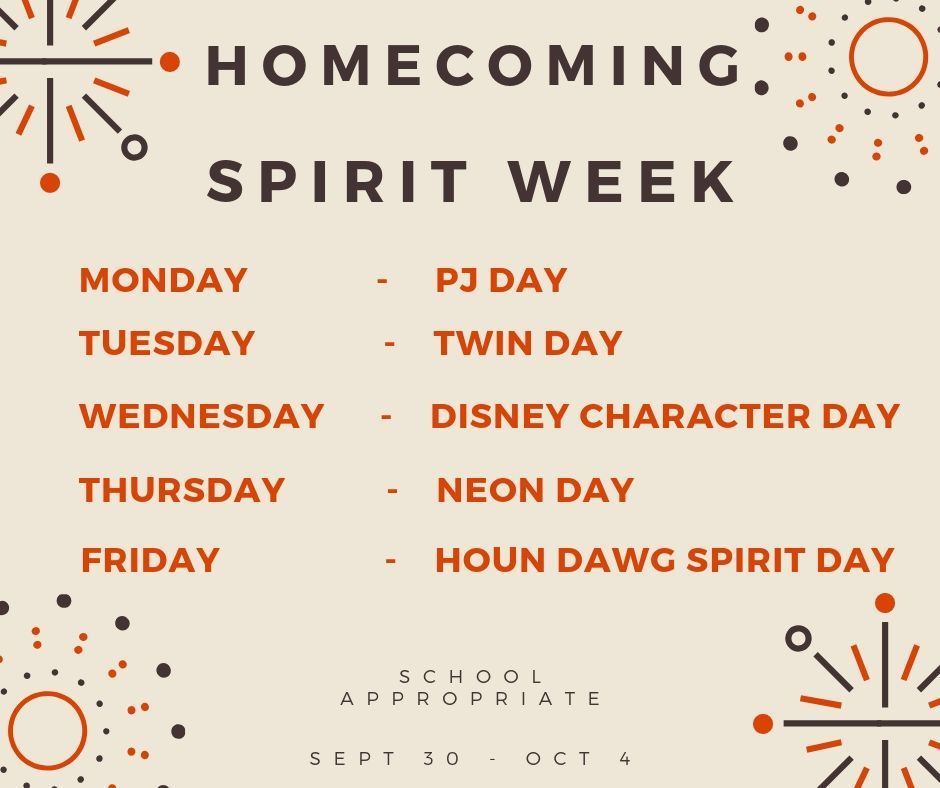 Mrs. Crockett's FACS class made their pastry & cinnamon apples today...tomorrow the finished product!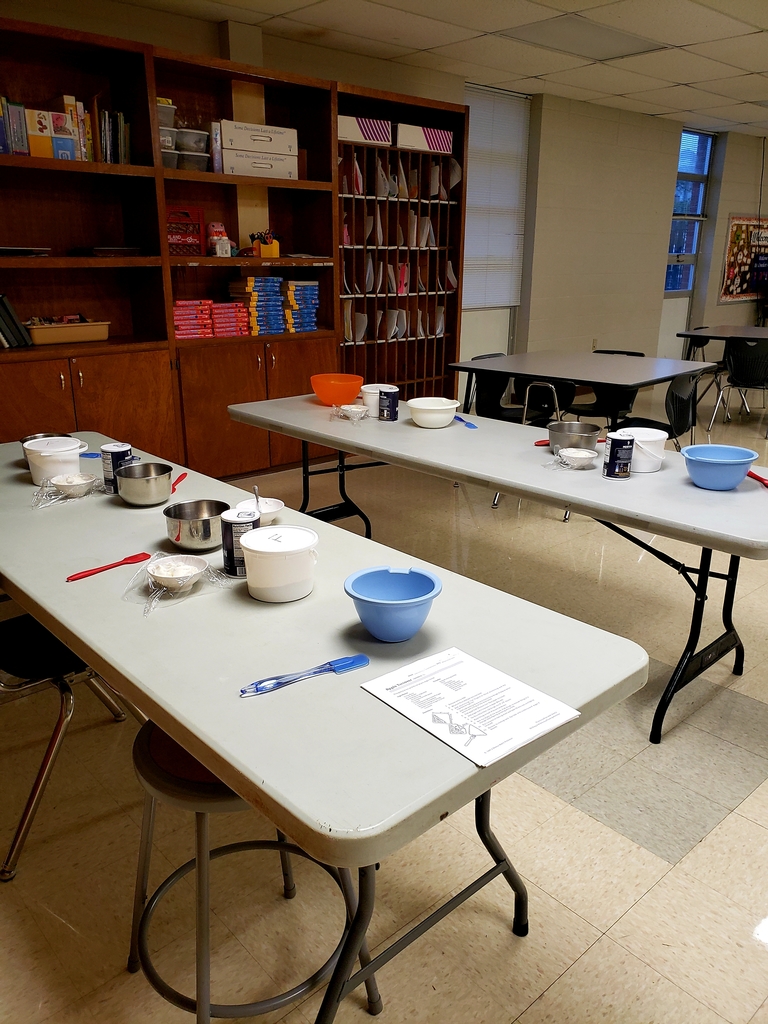 First Jr. High FBLA Meeting - Tomorrow afternoon 3:00-4:00pm. The meeting will be held in Ms. Brewer's Room. Please make sure the students are picked up promptly at 4:00 pm.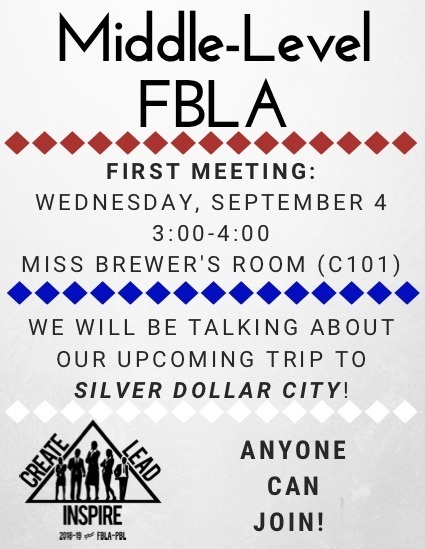 Reminder: Picture Day Tomorrow 8/22/2019